Home
>
Home Schooling Products & Services
Home Schooling Products & Services
Stores
More than 850 Lessons Across 10 Levels. More than 10,000 Individual Learning Activities. The Step-by-Step Learning Path presents the full ABCmouse.com curriculum in a carefully designed program of more than 850 lessons in ten levels. As your child completes each lesson, he or she is guided to the next one and is motivated to continue learning by ABCmouse.com's Tickets and Rewards System.
From the Creators of ABCmouse. Adventure Academy For Kids 8-13.An Epic Learning Adventure Awaits! You're invited to join the ranks of young scholars at Adventure Academy, a fully immersive virtual universe for those seeking knowledge and adventure. Gain access to hundreds of hours of educational activities teaching essential skills in math, language arts, science, social studies, and much more! 4000+ Activities. Discover Knowledge, Quests & Adventure! Language Arts, Math, Science, Social Studies. Create Your Own Adventure. Play with friends. Customize your character. Customize your player home. Explore the marketplace. Available On All Platforms.
Creation Crate fills an education void by offering a teacher endorsed hands on project curriculum that can be completed from home or in a classroom .
Since 1979, Evan-Moor Educational Publishers has provided educators with practical, creative, and engaging PreK–8 materials to support and enrich the core curriculum. We strive to produce educational materials that are aligned with current standards and best educational practices—and with student interests and motivations. We pride ourselves on our ability to create products that not only build and reinforce basic and complex skills, but that develop a curiosity about the subjects in which those skills are taught.
A new membership service for families wishing to make the most of their homeschooling experience in Science, Technology, Engineering, Arts and Mathematics [STEAM].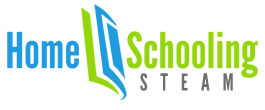 Get immediate access to 8,500 skills on IXL with one quick sign‑up! See what millions of students are raving about with interactive practice, diagnostic tools, and personalized recommendations to support every child's success.

The fun way for your kids to learn real science. Spark a love for science in your kids with monthly hands-on projects and educational digital experience.